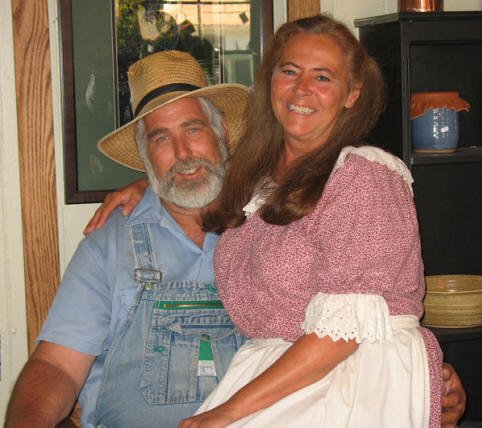 Walnut Creek Home & Garden is a family owned business by Ron & Candy. Candy, an artist craftsman for around thirty years, had a dream to start the business. Approximately ten years ago, her husband, a retired drag racer, decided to join her in the business. Ron, having fabrication experience, decided to start in copper and became a coppersmith. Candy, being an experienced artist in everything from painting to hardwood furniture, was all Ron needed for a designer.
Walnut Creek is a small family business in the small historic 1838 canal town of Metamora, Indiana.
Our products are built 100% in house. Our designs are also 100% in house. Walnut Creek does a variety of works in copper, hardwood furniture with custom paints and finishes. 
We have been working, testing and learning about candle making. We are proud to announce the addition of The Walnut Creek Candle Company, offering candles that burn cleaner and have a great scent throw. Using a 70% soy and 30% paraffin blend and the finest fragrance oils, with no colorants added, we think we have a simply perfect candle.
So take your time and browse a spell. If you can't find it, feel free to contact us because it may be available. If it is not listed, it does not mean we don't do it. It means we haven't photographed it yet.
Enjoy your stay and thank you for visiting. Check back often as we are still under construction.